OHM Mental Health in Lewiston, ID offers substance abuse therapy
The qualified and dedicated staff at OHM Mental Health know that recovery from substance use and other addictive disorders is possible to achieve and maintain. We offer a complete substance abuse therapy program in Lewiston, ID.
We understand that addictions can significantly impact the lives of individuals and their family members.
Our approach to substance use treatment is based on a holistic and collaborative treatment model with respect to the diversity of your individual needs and life circumstances.
Our goal is to support every aspect of mental health wellness which is why our Medication Assisted Treatment (MAT) program is customized to fit each individual person.
What is Medication Assisted Treatment?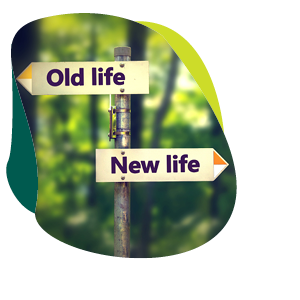 Medication Assisted Treatment (MAT) is the use of certain medications to treat substance use dependency for a variety of addictive agents including opioids, alcohol, nicotine, and other pharmacologic substances.
OHM Mental Health offers medical-based, integrative behavioral health treatment services. Our highly trained clinicians and support staff work with each client to develop an individualized plan of care and provide treatment solutions which promote recovery in a safe and supportive environment.
We offer several different FDA-approved medications to treat substance use disorders. These medications can relieve withdrawal symptoms and psychological cravings that cause chemical imbalances. Our team uses evidence-based medication treatment options which have been proven to be safe and effective.
Medication-Assisted Treatment (MAT) is not a standalone treatment. It combines medications with behavioral therapy, psychosocial supports, and other wraparound services, leading to the best outcomes. MAT provides a "whole-patient" approach to treat addiction to opioids such as heroin or prescription pain relievers. MAT can also be used to support treatment for alcohol use disorders.
Opioid Use Disorder (OUD) - By helping normalize brain chemistry, blocking the euphoric effects of opioids, and relieving physical cravings, without the negative effects of the drug.
Alcohol Use Disorder - By blocking the euphoric effects of alcohol intoxication. The goal of the specific medication is to help individuals disassociate alcohol from pleasurable feelings and experiences. Ultimately, this interaction encourages the individual to maintain his/her commitment to recovery.
Acamprosate, Naltrexone, Disulfiram, Gabapentin
Buprenorphine, Naloxone, Naltrexone
MAT treatment is individualized for each client.
No - Medication is only one component of the OHM MAT treatment program. In most cases, successful recovery involves a combination of medication, psychotherapy or counseling, and involvement of support resources such as family, friends, or community based support groups. Our RN Case Manager will work with you establish an individualized plan of care to identify support resources, overcome any barriers to treatment, facilitate referrals , and coordinate care with your other medical or mental health care providers.
Clients will receive behavioral therapies and psychosocial support.
No, Non prescription medications are replaced by prescribed and appropriately dosed FDA approved medication.
Yes, all medications are FDA approved and prescribed by trained and licensed providers.
Most insurance companies have a benefit for mental health and MAT services; however patient financial responsibility, also known as out-of-pocket (OOP) costs, may be different based on the type of plan you are enrolled in. Our RN Case Manager will work with your insurance company to identify your coverage for MAT services.
In order for substance use recovery to be safe and successful, patients must adhere to OHM Mental Health's program administration guidelines and rules. Upon admission to the program, each patient will be asked to sign an agreement which details the responsibilities and expectations of both the provider and you, as the patient.
As your provider, we will respect your patient rights, privacy, and support you in every aspect of your recovery. As the patient, we expect you to be courteous and respectful to staff, attend scheduled appointments, adhere to the treatment plan and above all, that you take your medications only as prescribed.
What addictive drugs can MAT help with?
How can I find out more about OHM Mental Health's MAT Program?
Our dedicated team of medical professionals and support staff are here to help guide each patient along a path of healing and recovery through individualized treatment planning and care coordination.
We understand that each patient has different needs when it comes to availability/scheduling, level of engagement or support needed, and barriers (such as transportation or financial concerns) which may have impact on the course of treatment; therefore, we offer a variety of treatment course options to accommodate each patient's unique circumstances and preferences.
Complete the inquiry form below to request a free consultation or call our office to speak to one of our highly trained professionals to find out if MAT could support you or your loved one on the journey to recovery.