If you or a loved one needs urgent psychiatric care, is suicidal, and/or a danger to yourself or others, please call 911 or visit your nearest emergency room immediately.
To schedule an appointment or for more information, please call our office or use the form below. We respect your privacy and hold all information discussed in the strictest confidence.
Form submissions are monitored during normal business hours. They are not monitored at night or on weekends or holidays. Online form submissions are not intended for emergency correspondence. If this is an emergency, please call your doctor, dial 911, or go to the nearest emergency department.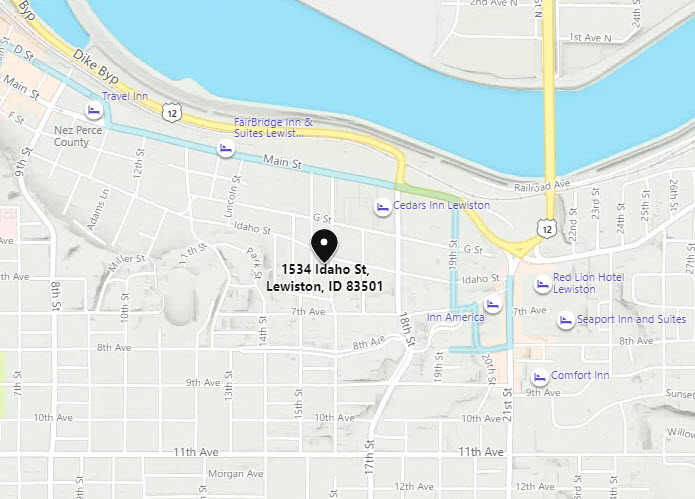 Lewiston Office
1534 Idaho Street
Lewiston, Idaho 83501
208-717-4823
Recover is possible. We're here to help.